Contact us
ATT:JAMES MOBILE:+8613053633611


WECHAT/WHATSAPP:

+8613053633611

TEL:+86 0536-3666868

FAX:+86 0536-3693068

EMAIL:cnw@cnwaluminum.cn
We Presents Various Aluminum Profile Products Industrial Use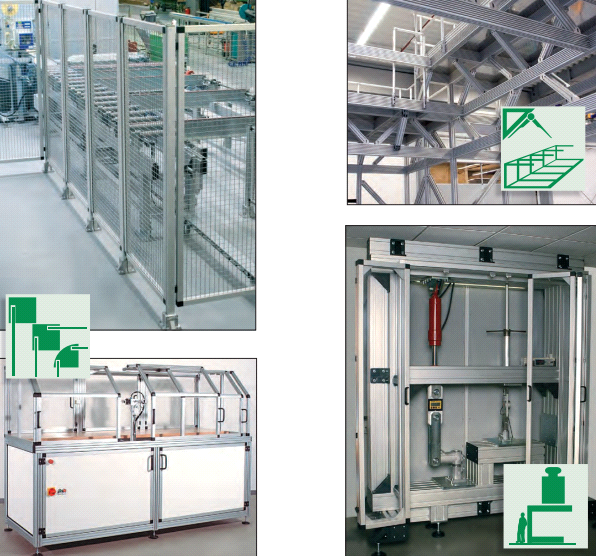 Summary: Companies can now order various aluminum profile products presented by Weifang Jincheng Aluminum Industry Co.,Ltd, which comprise: powder coating aluminum, silver anodized aluminum, and wood grain finish aluminum, etc.
December 18, 2019- For reliable aluminum products, Weifang Jincheng Aluminum Industry Co.,Ltd is a one-stop-shop for all customers around the globe. These products are made to offer stability and durability to every company and industry. The company keeps distributing new products with advanced properties. The products are designed by a group of highly trained professionals who are ready to bring their creativity and knowledge in manufacturing aluminum products. The Quality and efficiency is well followed to ensure that the product is up to the standards and it's more appealing to the client.
Earlier this year, Weifang Jincheng Aluminum Industry Co.,Ltd has presented a T slot industrial aluminum profile. And this product is widely known among the various products manufactured by the company. With cutting-edge technology, these products are designed to provide durability and suitability in companies. The spokesperson of the company has said that they are happy to announce that they will be customizing these products to suit the client's needs. The products come with numerous features like load-bearing design, aluminum alloy material that is strong. Still, light, The T-slot shape provides a secure connection function, and specific accessories may assemble every profile at any time. And last but not least, the easy assemble and disassemble features makes it more flexible and able to adapt to different requirements. The product also comes with a user manual that helps customers design and assemble the product, plus the variety available makes the customers choose the best product.
Just in time for the Christmas season, the company presents Industry system Aluminum profile. It's highly favorable as a building product because of its resistance to corrosion and its lightweight nature too. The product comes with other remarkable features like increased durability due to the powder-like finish that becomes hard and durable, and it is designed in various colors. The anodizing feature found in the product enhances durability and prevents rust. Therefore companies can rely on this product since it requires less maintenance, and it can withstand harsh elements and weather conditions. The spokesperson expresses that this product can be customized as per the needs of the customer, and therefore, they should rush and make their order.
Today, Weifang Jincheng Aluminum Industry Co.,Ltd is globally ranked as the best performing company, and this is due to its Aluminum profile product. The firm has managed to distribute various products like Cnw Aluminum profile for windows and doors, 6000 series powder-coated aluminum, etc. These products are cheap, high-efficiency, and of top quality.
About Weifang Jincheng Aluminum Industry Co.,Ltd
Weifang Jincheng Aluminum Industry Co.,Ltd.(Weifang jincheng new material Co.ltd.) is an aluminum manufacturing company located in China along Yinglong Road West. The company started in 2001 as a small plant, but now it has grown to be the largest aluminum producer in the world, with an annual production of more than 120000 tons and annual sales above $90million US dollars. The company has grown tremendously even to employ more than 500 employees and able to distribute products across the globe.
Contact:
Person: JAMES
Company: Weifang Jincheng Aluminum Industry Co.,Ltd
Address: Qingdao, China
Tel: +8613053633611
Site: http://www.cnwaluminum.cn/
Email: cnw@cnwaluminum.cn
Related articles