Contact us
ATT:JAMES MOBILE:+8613053633611


WECHAT/WHATSAPP:

+8613053633611

FAX:+86 0536-3693068

EMAIL:cnw@cnwaluminum.cn
We Launches New Aluminum Profile Products For Industry System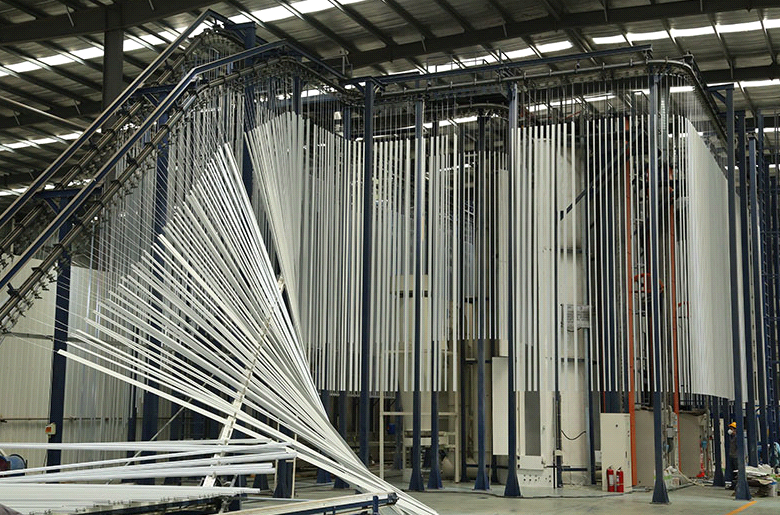 Summary: Weifang Jincheng Aluminum Industry Co.,Ltd has announced new aluminum products in China and across the world. These products include: wood grain finish aluminum, aluminum profile for T slot and sliver anodized aluminum, etc.
December 18, 2019- Companies looking aluminum products can enjoy the newly unveiled products in Weifang Jincheng Aluminum Industry Co.,Ltd. The products are of high-quality and have been manufactured by a team of highly-trained professionals. The grab-and-go aluminum products are accessible in various shapes, designs, and colors. So it's up to the customers to choose what they want and need. Moreover, the head manager has revealed that they are adding more technological machines to increase the production and distribution of these items. He further goes ahead to say that their products are accessible, and clients globally can access them cheaply.
Weifang Jincheng Aluminum Industry Co.,Ltd unveiled CNW Aluminum profile windows and doors for industries/companies. These products can now be available in different designs, make and color. Besides being durable, they are the perfect choice for outside since its aluminum has a natural resistance to rust, thus reducing the maintenance cost. Moreover, the choice of colors available can match any styles and design of the room. Therefore the customers can choose the variety available in this company, the flexibility and the different profile styles make them fit any door or window size.
Weifang Jincheng Aluminum Industry Co.,Ltd 's CNW Aluminum profile for Industry system is made of extruded aluminum using the company's special matrices. They serve to enhance tidy rooms that guarantee the highest level of quality per GMP and FDA guidelines. With more than 100 components and many years of experience in this area, the company can meet all useful and tasteful requirements. The reason for developing such a wide range of elements was the need to create a robust framework in which everything meets the explicit requirements, with the prospect of greater flexibility and full service coplanarity. These products are anodized or polished with the customer's RAL color of choice and are meant to offer a beautiful and comfortable working environment.
Customers can now visit the company's social media sites like Facebook and view all the aluminum profiles available. There are plenty of products showcased that will meet customer requirements and needs. In addition, these products are durable, light, and prevent corrosion. Companies can use these products to assure employees that they are using the best and safe materials.
About Weifang Jincheng Aluminum Industry Co.,Ltd
Weifang Jincheng Aluminum Industry Co.,Ltd (Weifang jincheng new material Co.ltd.).is a multinational manufacturing company located in Yinglong Road West. It was formed in the year 2001, and it has grown to be china's most extensive aluminum manufacturing products for more than 19 years. The firm has managed to hire more than 500 employees, and it's able to produce more than 120000 tons per year. The company specializes in the production of aluminum profiles for doors, windows, and industrial systems, etc. The team and staff are committed to providing high-quality, efficiency, and affordable services and costs. The company is fully certified and approved to carry out its operations.
Contact:
Person: JAMES
Company: Weifang Jincheng Aluminum Industry Co.,Ltd
Address: Qingdao, China
Tel: +8613053633611
Site: http://www.cnwaluminum.cn/
Email: cnw@cnwaluminum.cn
Related articles