Contact us
ATT:JAMES MOBILE:+8613053633611


WECHAT/WHATSAPP:

+8613053633611

TEL:+86 0536-3666868

FAX:+86 0536-3693068

EMAIL:cnw@cnwaluminum.cn
We Presents New Aluminum Profiles To Customers Globally
Summary: Finally, Weifang Jincheng Aluminum Industry Co.,Ltd has announced that they will be supplying aluminum profile products across the world. These products include powder coating aluminum, silver anodized aluminum, etc.
December 18, 2019- Weifang Jincheng Aluminum Industry Co.,Ltd for a long time has specialized in making advanced and top quality aluminum products that offer innovations in not only terms of product functionality, but also in terms of manufacturing capacity. Therefore, the company is always in a go-ahead to make fashionable and reliable products to users, thanks to their highly trained professionals who are ready to display their creativity and make incredible products. Currently, the company offers a wide range of aluminum products that can be used in all types of building and industrial places. The products are designed to meet every person's needs.
Weifang Jincheng Aluminum Industry Co.,Ltd introduces CNW Aluminum profile extrusion. This product comes in numerous shapes and sizes, and its usually provided as a compatible series of extrusions and sections for building mechanical systems and different other applications. The products are made with a longitudinal implanted T, I, C, Z, L, and H -shaped slots utilized with specialist connectors to offer an interconnection with other profiles or for attaching different components. The firm ensures that it manufactures highly effective and versatile products meant for the modular building of systems and other structures.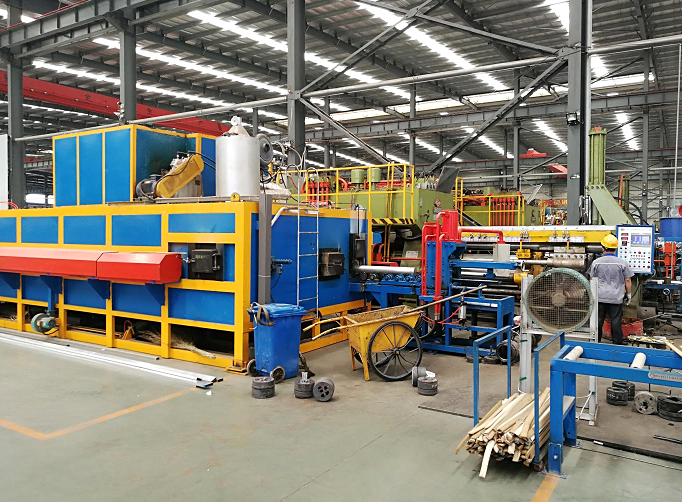 CNW Aluminum profile wood grain, another incredible presented by Weifang Jincheng Aluminum Industry Co.,Ltd provides a nature timber appealing and attractive solution for numerous products in architectural structure construction. This product is preferably suited for applications where companies and business premises prefer to use natural wood and appearance. Besides, this product is highly durable, simple to clean, requires low maintenance, and it is resistance to heat, humidity, salt, UV, and acids. So it extremely suitable for commercial and industrial architectural areas in both interior and exterior. Subsequently, customers can find this product at an affordable price.
Weifang Jincheng Aluminum Industry Co.,Ltd now offers aluminum profiles to customers. They make products that fulfill the needs of the clients. The firm gives much attention to performance, accuracy, quality, and economy. Moreover, the variety available can provide the customers with a choice to pick the best product. The representative of the company has said they now offer customized products, and they make different designs, shapes, and quantity as per the customer requirements. Any order made usually takes around two weeks, and the minimum order is five tons.
Visit: http://www.cnwaluminum.cn/ to learn more about the company.
About Weifang Jincheng Aluminum Industry Co.,Ltd
Weifang Jincheng Aluminum Industry Co.,Ltd.(Weifang jincheng new material Co.ltd.) is a China Aluminum-making company located in Linqu County. It has an output of more 120000 tons of products, and its yearly sales are above $90million US dollars. This makes it China's largest aluminum profiles production company with over 500 employees and an investment of more than $ 5 million US dollars. The company covers an area of more than 240000 square meters and has the most modern high-tech machines. Moreover, the company has an experience of more than 19 years. Therefore, it manufactures quality, affordable, and high-efficiency products.
Contact:
Person: JAMES
Company: Weifang Jincheng Aluminum Industry Co.,Ltd
Address: Qingdao, China
Tel: +8613053633611
Site: http://www.cnwaluminum.cn/
Email: cnw@cnwaluminum.cn
Related articles